At church we are launching a new vision called Here, Near and Far. The idea is based on Acts 1:8:
But you will receive power when the Holy Spirit has come upon you; and you will be my witnesses in Jerusalem, in all Judea and Samaria, and to the ends of the earth.
Cool verse! Basically, Jesus is saying, I'm giving you my Spirit power to take the good news of the gospel here (Jerusalem), near (Judea & Samaria), and far (ends of the earth!). At Soma SRV, we feel called to be part of a church-planting movement that supports ministry here in Danville, near in the San Francisco/Bay Area, and Far (to the ends of the earth)! How exciting!
So, near and far...some friends of mine are totally putting this into practice. In supporting them, I'm supporting the mission both near (San Mateo) and far (Sudan).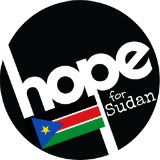 Several posts ago I mentioned
Kim
and
Jess
. These two lovely ladies are part of a church plant (holla!) named Hope Church in San Mateo. You can read all about the
Hope for Sudan
news and also answers to prayer
here
. Basically, a trip to Sudan forever changed a pastor's heart. He came back and with his church organized a mission to raise $25,000 to help feed the poor, starving, malnourished and mistreated refugees near the border.
I noticed on Jess' instagram that they were starting a 24-hour prayer chain for the guys that they sent to Sudan. I volunteered to take a 15 minute slot (not that much of a sacrifice, considering my time is 10:30).
How can you help? Pray.
Give
.
Educate yourself
. Pray some more. Just this week I was lamenting my colitis. I've been pretty sick. But you know what? Three of these precious Sudanese refugee children, beloved by God, will DIE of DIARRHEA today. I am not going to die of diarrhea. I have plenty of nutritious food, knowledgable doctors, access to the best medical care in the world, and resources to pay for it.
The Sudanese refugees have us. You and me. Consider how you might help.
XOXO